Switch Mode Power Supply (SMPS), also known as Switched Mode Power Supply (SMPS), is a high-frequency electrical energy conversion device, and is a type of power supply. Its function is to convert one bit of voltage into the voltage or current required by the user through different types of architectures. The input of a switching power supply is mostly AC power (such as mains power) or DC power, while the output is mostly devices that require DC power, such as personal computers, and the switching power supply converts the voltage and current between the two.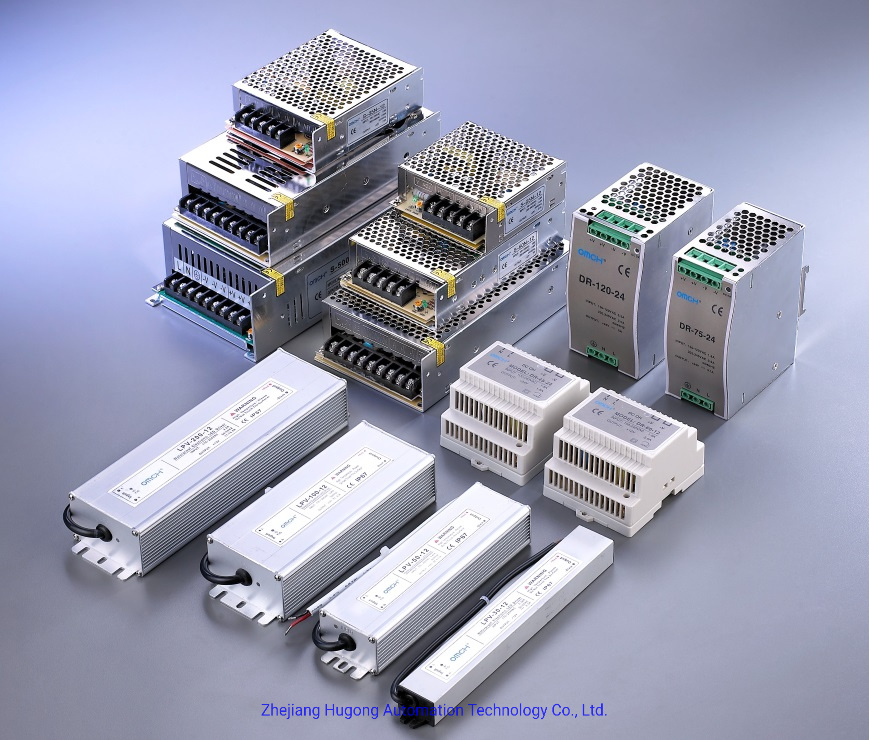 Switching power supplies are different from linear power supplies in that the switching transistors used in switching power supplies are mostly switched between fully open mode (saturation zone) and fully closed mode (cutoff zone), both of which have the characteristic of low dissipation. Ideally, the switching power supply itself does not consume power. Voltage regulation is achieved by adjusting the on and off time of the transistor. Conversely, a linear power supply consumes electrical energy while the transistors are working in the amplification zone during the generation of the output voltage. The high conversion efficiency of switching power supplies is one of their major advantages, and because switching power supplies operate at high frequencies, they can use smaller, lighter transformers, so they are also smaller and lighter than linear power supplies.

D-60A the details as below: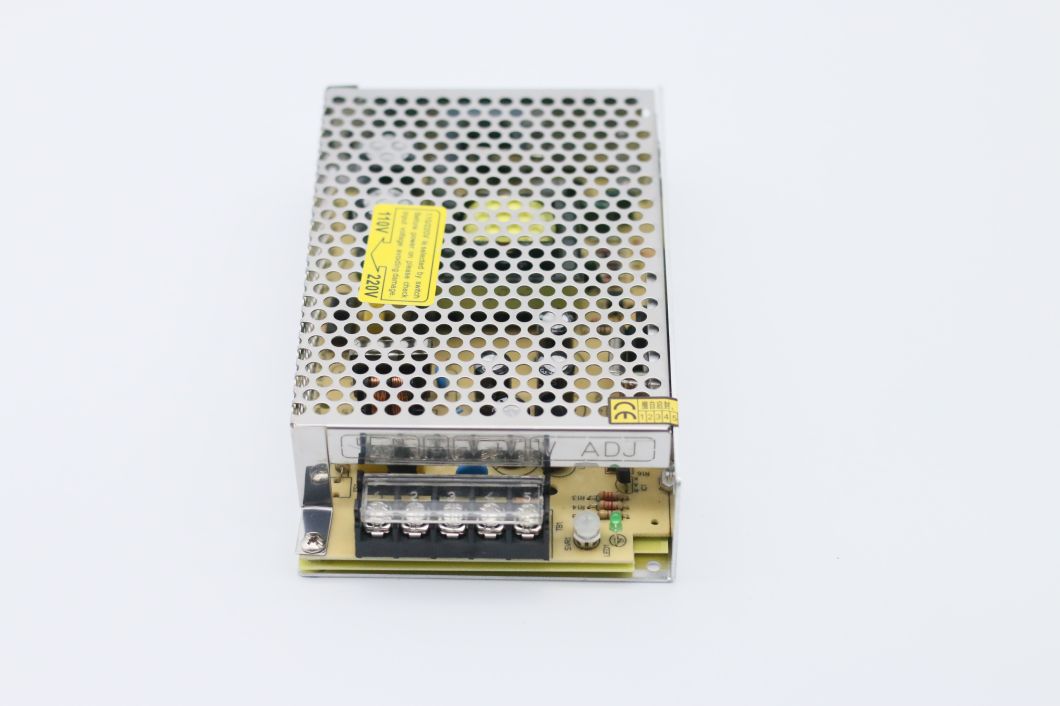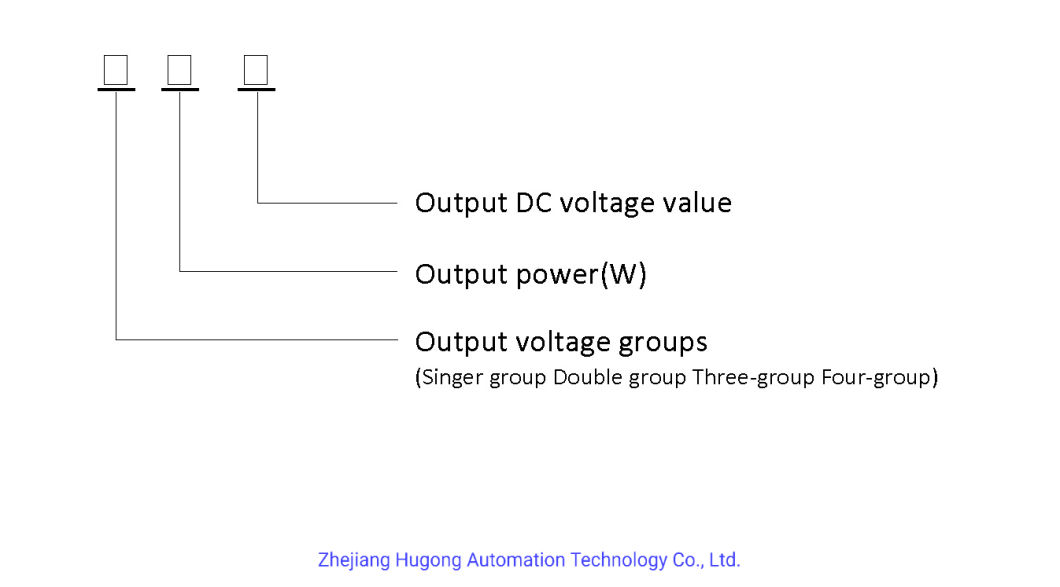 Model
Specification

D-60A

D-60B

CH1

CH2

CH1

CH2

DC output voltage

5V

12V

5V

24V

Output voltage range(Note:2)

±2%

±6%

±2%

±5%

Rated output current

4A

3A

3A

1.8A

Output current range(Note:2)

0.3-6A

0.2-4A

0.3-6A

0.2-2.2A

Wave and noise(Note:3)

75mVp-p

150mVp-p

75mVp-p

150mVp-p

Inlet stability(Note:4)

±0.5%

±1%

±0.5%

±0.5%

Load stability(Note:5)

±0.5%

±4%

±0.5%

±4%

DC Output power

56W

58W

Efficiency

73%

76%

Adjustable range for DC voltage

CH1; +10, -5%

CH1; +10, -5%

AC input voltage range

85~132VAC/170~264VAC selected by switch 47~63Hz; 240~370VDC

Input current

2A/115V 1A/230V

AC Inrush current

Cole-start current 308A/115V 60A/230V

Leakage current

<1mA/240VAC

Overload protection

105%~135% Type: Cut off output Reset: auto recovery

Over-voltage protection

CH1: 5.75~6.75V

High-temperature protection

............

Temperature coefficient

±0.03%/ºC(0~50ºC)

Setup,rise,hold up time

800ms, 50ms, 10ms/115VAC 300ms,50ms,80ms/230VAC

Vibration

10~500Hz, 2G 10min,/1cycle, period for 60min, Each axes

Withstand voltage

Input and output internal: 1.5KvAC, Input and enclosure: 1.5KvAC,
Output and enclosure: 0.5KvAC

Isolation resistance

Input and output internal: Input and enclosure,
Output and enclosure: 500VDC/100MΩ

Working temperature and humidity

-10ºC~+60ºC(Refer to output derating curve),20%~90%RH

Stoerall dimension

-20ºC~+85ºC,10%~95%RH

Overall dimension

159×97×38mm

weight

0.55Kgs

safety standards

Meet UL 1012 requirement (Not apply for the mark)

EMC standards

............
Note:1,The testing condition for the parameters above is:230VAC input rated load ,25ºC 70%RH Temperature.
2,Error:include the setting error,line stability and load stability.
3,Wave tes:adopting A12 double wire for 20MHz,and 0.1UF capacitor short-circuit for interrupting.
4,Inlet voltage stability test:when is over load,the lowestvoltage is up to the highest voltage.
5,Load stability tes:The load is from 0% to 100%.
The main technical performance indicators that should be satisfied by the design of the switching power supply are: output/input voltage ratio (UO/UI), output power PO, converter efficiency η, output voltage ripple △ UO, the limit of electromagnetic interference (EMI) amplitude to the input voltage source Ui, etc. When designing the optimal power supply, each performance indicator is generally expressed by an inequality constraint. When optimizing the design, the inequality constraint is generally used to represent the performance indicators (satisfying an inequality constraint means that the design result satisfies a corresponding performance indicator).

Winding turns and wire specifications, etc., as well as the selection of capacitors.

The control circuit of the switching power supply compensation network design should meet the power supply of the transient performance indicators, so it belongs to the transient design. Switching power supply transient performance indicators are: the stability of the power system, speed (expressed in recovery time), transient response up and down impulse, power supply anti-disturbance (disturbance including transient disturbance of the input voltage, transient disturbance of the load a sudden increase or decrease in load) and so on. Since the main circuit parameters have a large relationship with the switching power supply transient response performance, the transient design should be carried out after the completion of the main circuit design.

The main contents of the optimal design of the switching power supply transient included: the selection of feedback control mode (voltage feedback or voltage and current feedback, called single-loop control and double-loop control, respectively), the circuit form of the compensation network (i.e., proportional, integral, differential or PID amplifier), the optimal design of the PID parameters, etc. The optimal design of the PID parameters, etc., should be carried out after the completion of the main circuit design.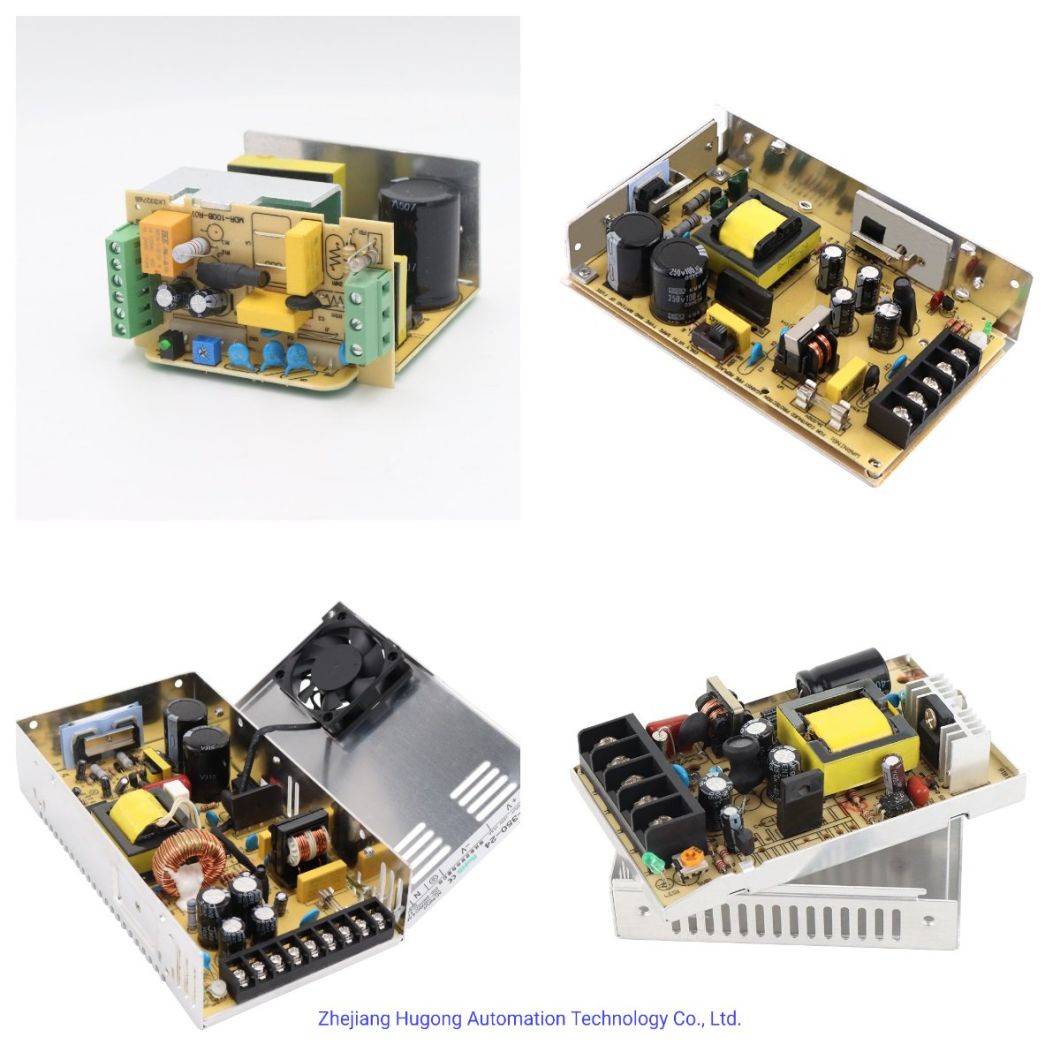 In a linear power supply, the power transistors are allowed to operate in a linear mode. Unlike linear power supplies, PWM switching power supplies allow the power transistors to operate in an on and off state, where the volt-amp product applied to the power transistors is very small (low voltage and high current in an on state; high voltage and low current in an off state) / the volt-amp product on the power device is the resulting loss on the power semiconductor device.

Compared to linear power supplies, PWM switching power supplies work more efficiently by "chopping," i.e., chopping the input DC voltage into pulses equal to the amplitude of the input voltage. The duty cycle of the pulses is adjusted by the controller of the switching power supply. Once the input voltage is chopped into an AC square wave, its amplitude can be raised or lowered by the transformer. The output voltage value can be increased by increasing the number of secondary windings of the transformer. Finally, these AC waveforms are rectified and filtered to give a DC output voltage.
The main purpose of the controller is to keep the output voltage stable, and the process is very similar to that of a linear controller. This means that the controller's function blocks, the voltage reference and the error amplifier, can be designed in the same way as a linear regulator. They differ in that the output of the error amplifier (error voltage) goes through a voltage/pulse width conversion unit before driving the power tube.
Switching power supplies have two main modes of operation: forward conversion and boost conversion. Although the differences in the layout of their parts are small, the operating processes are quite different and each has advantages in specific applications.



Switching power supply products are widely used in industrial automation control, military equipment, scientific research equipment, LED lighting, industrial control equipment, communication equipment, power equipment, instrumentation, medical equipment, semiconductor refrigeration and heating, air purifiers, electronic refrigerators, liquid crystal displays, LED lamps, communication equipment, audio-visual products, security monitoring, LED lights, computer cases, digital products and instruments and other fields.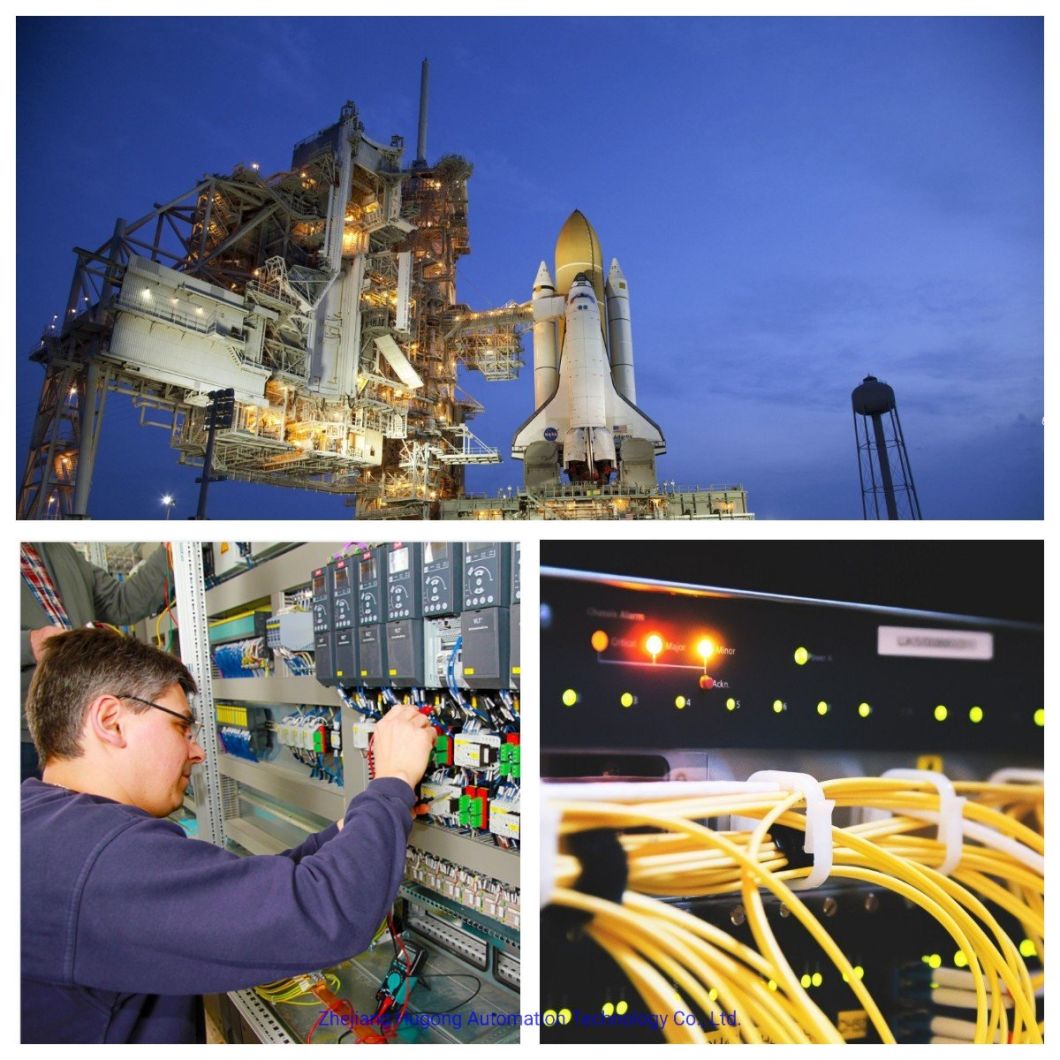 OMCH is a professional manufacturer of industrial automation in China. It is specialized in manufacturing and marketing proximity sensor, photoelectric sensor, switching power supply, LED waterproof power supply, solid state relay, solid state voltage regulator, miniature relay, general purpose relay,rotary encoder, water-level controller, digital counter, time relay, time controller, float switch, rope switch, pressure transmitter,magnetic switch, area sensor, laser sensor. temperature controller and optical amplifier.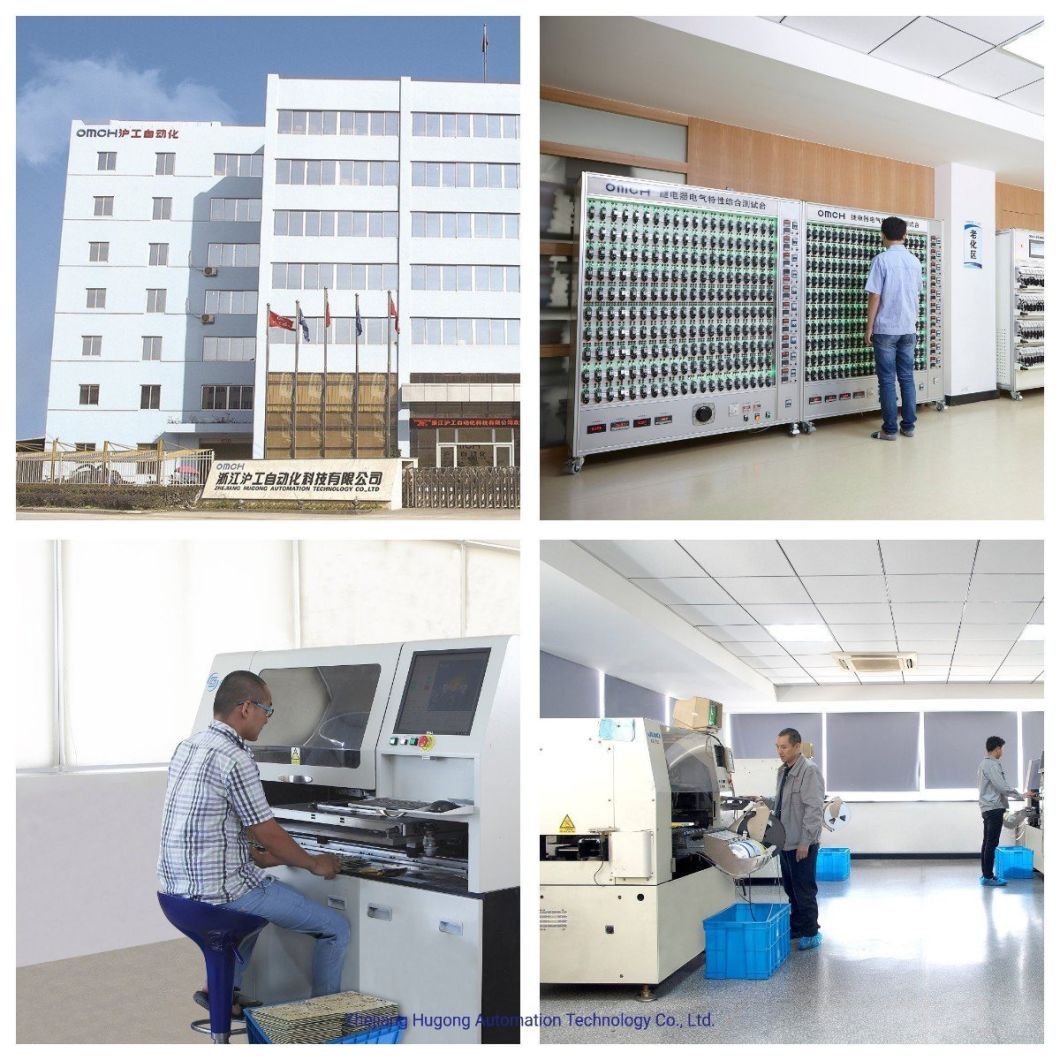 We get many certificates: Photoelectric Sensor CE Certificates, Proximity Sensor Certificates Rotary Encoder CE Certificates, SSR CE Certificates, Switching Power Supply CE Certificates etc.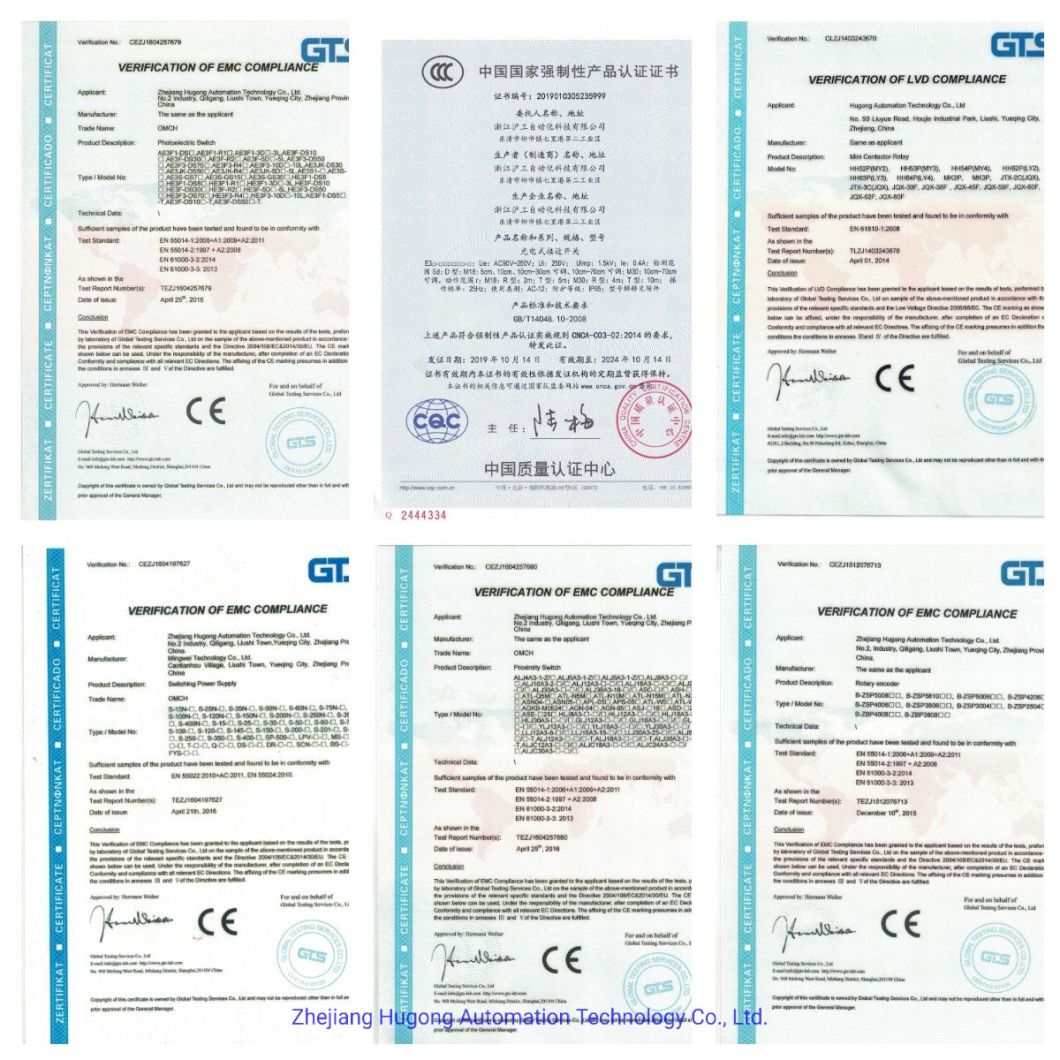 we attended many abroad exhibitions: Iran, Canton Fair. Germany. Let our products proximity sensor, photoelectric sensor, switching power supply, SSR Relay, Minature Relay, Rotary Encoder etc become the famous brand in the world.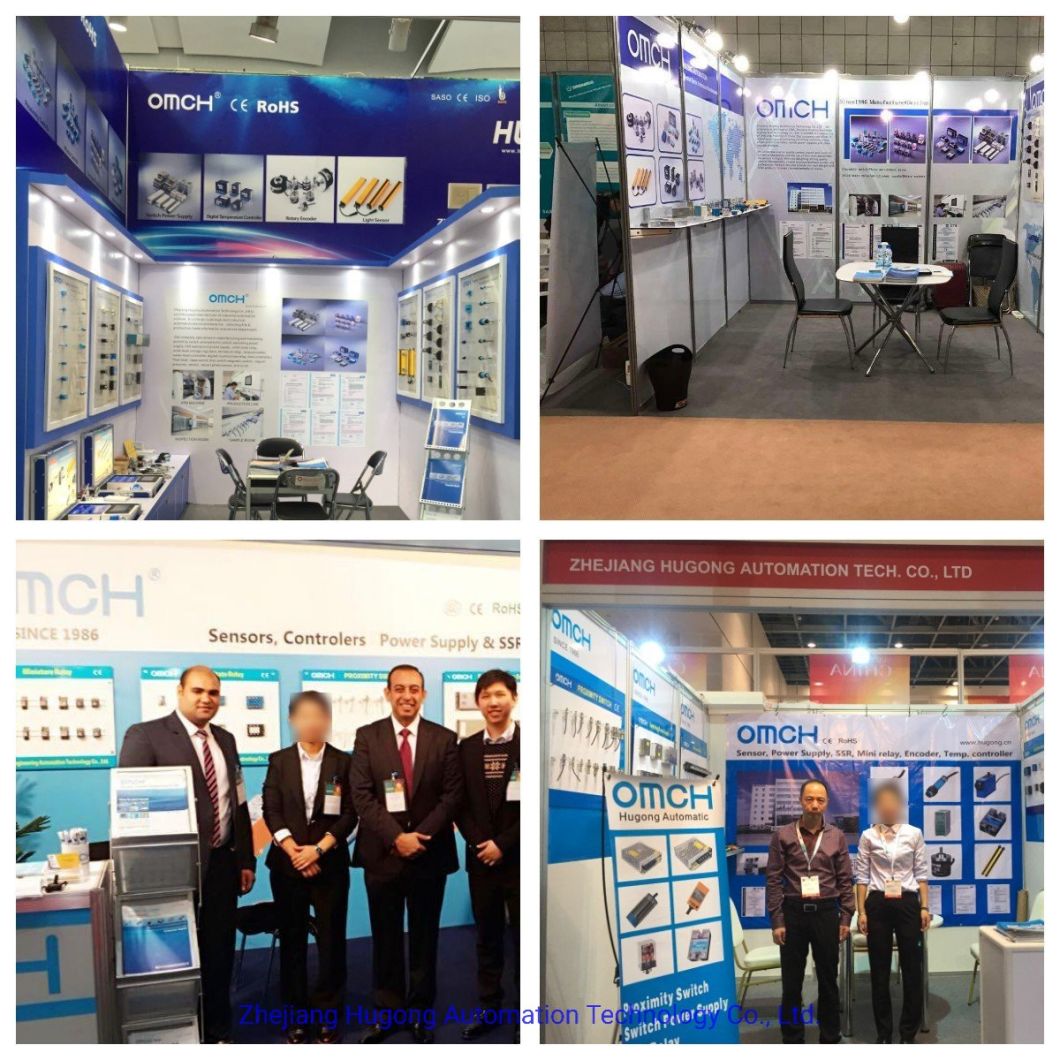 Please visit our website: www.omch.co