Liquid Epoxy Resin/Resin Epoxy Table/Epoxy Ab Resin
Product Description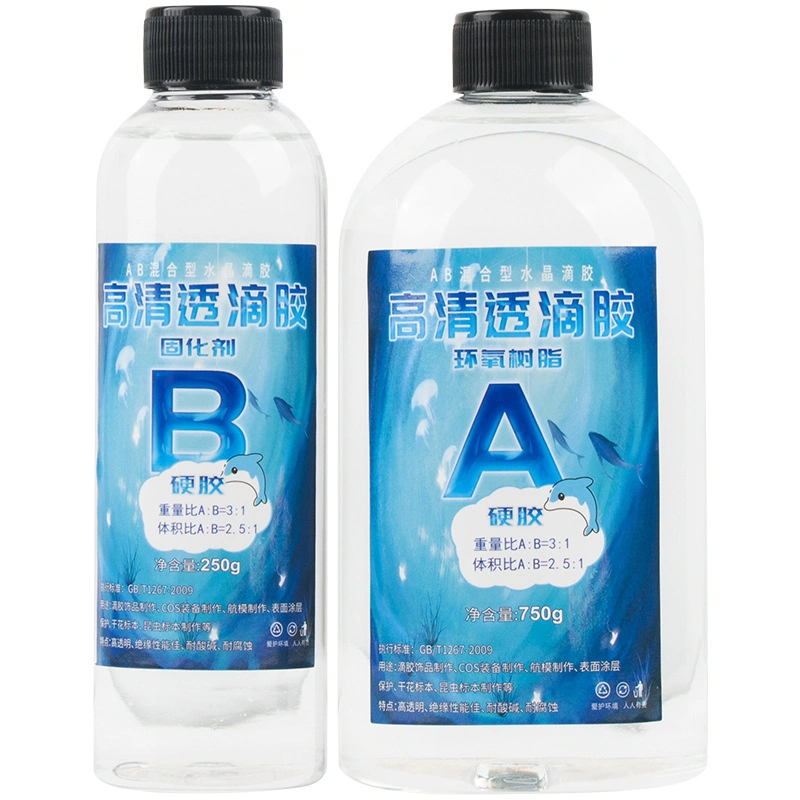 Epoxy instant adhesive is a kind of room temperature curing, universal, high strength, fast curing two-component transparent epoxy adhesive.It is suitable for a variety of metal and non-metal materials themselves or mutually glue or seal, can withstand vacuum and pressure, resistant to gasoline, kerosene, lubricating oil synthetic oil, water, fruit juice, dilute acid, dilute alkali, detergent, alcohol and part of the organic solvent action.The working temperature ranges from -60ºC to 80ºC, and it can reach 150ºC for the parts with little vibration or bearing capacity.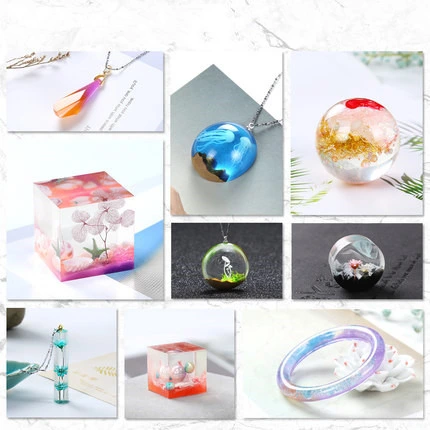 1.Used for making all kinds of decorations or handicrafts by hand together with molds.
2.Ab glue is widely used in the manufacture and repair of various high-grade ceramics, glass, metal, crystal, jade, jewelry, granite, lighting, instruments, handicrafts, sports goods, leisure and entertainment equipment, furniture, decoration, digital technology and other products.
3.Ab adhesive is widely used in the adhesion and fixation of electronic components and crafts and gifts. It has excellent adhesion strength for the packaging adhesion between metal, ceramics, wood, glass and hard plastics;Not suitable for adhesive of elastic or soft materials.
4.Used for filling in the surface PCB or electronic parts of LED strips and strips for sealing, sticking, plane crystal drops, crystal jewelry drops, signs, nameplates, badges.

1. Clean the water, dust and dirt on the surface of the adhered material and keep it clean.
2, large area bonding, can be double-sided AB glue, agent A coating on one bonding surface, agent B coating on the other side can be bonding.
3, small area bonding, can be mixed AB agent coating on the same bonding surface, then adhesive two bonding surface, or with automatic mixing adhesive equipment coating, bonding for about 3-5 minutes, the initial strength can be obtained.
4. Pay attention to good ventilation when using AB glue.
5. Before use or after operation, avoid mixing AB and AB, so as not to cause hardening.
Packing & Delivery
The product packed in

5kgs per bottle; 20kgs per carton; 20kgs per barrel.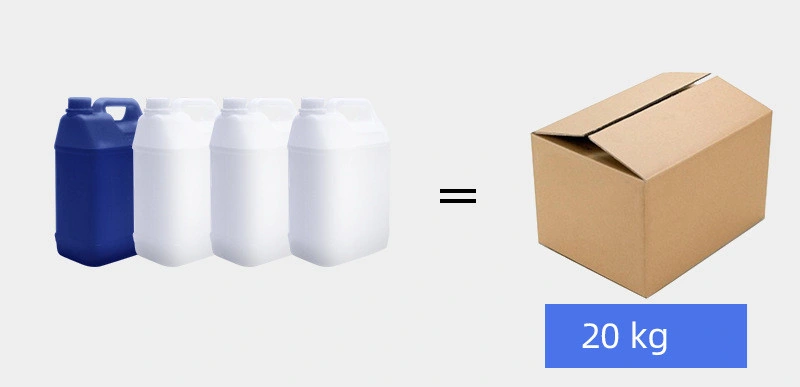 We offer several delivery services to suit all customer needs,such as AIR transport, SEA transport,and others.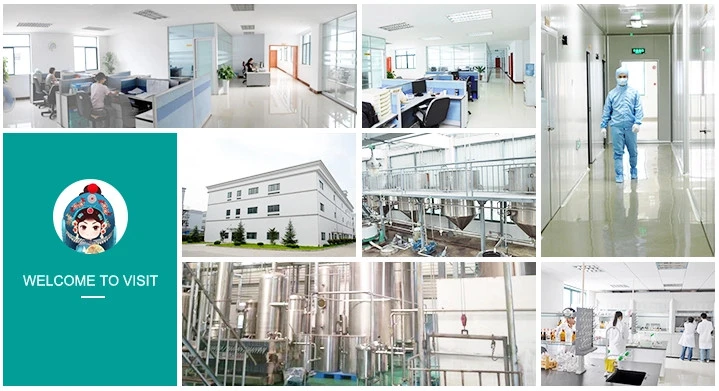 Mike chemistry is the professional manufacturer of water treatment chemicals, focusing on water treatment chemicals research and development, sales and after-sales service, continuously provide high quality products for the whole industry.
Company specializing in the production and sales of industrial scale and corrosion inhibitor, bactericide flocculants, scale dispersing agent, chelating agent, reverse osmosis chemicals, widely used in steel, chemical, electric power, textile, printing and dyeing, paper making, petroleum, environmental protection, industrial water treatment and urban water supply and drainage, etc. Over the years, with reliable product quality, excellent after-sales service, won the praise and trust of customers at home and abroad.

1. Are you a manufacturer?
Answ

er: Yes, we are

fa

ctory founded on 2004.



2. Do you have GMP or other certificates ?
Yes, we have GMP,HSE,ISO 9001,USP certificate for products.
3.Which kind of payment type do you accept?
Accepted Payment Type: T/T, L/C, D/P D/A, MoneyGram, Credit Card, Western Union, Cash, Escrow.

4.Can you give me a discount price?
Surely, that depends on your quantity.